Formation ESSEC Gestion de patrimoine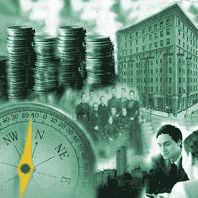 Seminar « Private equity » (in English)
Description
The primary objective of this seminar is to provide an understanding of the concepts and institutions involved in private equity markets. The seminar is motivated by increase in both the supply and demand for private equity. On the supply side, the amount of private equity under management - by partnerships investing in venture capital, leveraged buyouts, distressed companies, real estate, etc. - has increased from under $5 billion in 1980 to $ 200 billion now. Private equity financing has bounced back after the recent crisis and is likely to continue to be robust in the near future as pension funds and other institutions continue to diversify their portfolio.
The seminar « Private equity » belongs to the ESSEC certificate « Gestion d'actifs / Asset management ».
Public
This seminar is prationners in finance and related positions:

Portfolio managers
Traders and quants in trading rooms
Institutional investors
Independent financial advisors
Financial advisors in banks, insurance companies and other financial institutions
Wealth managers and private bankers
Support fonctions (back office and middle office) in fund management firms and trading rooms
Auditors, inspectors and intrenal controllers
Information systems
Learning objectives
At the end of the seminar participants should have an understanding of the private equity industry, an appreciation of the main actors in private equity and their structure and incentives.
Teaching goals
This seminar will explore private equity from a number of perspectives: issuers, private equity partnerships and investors in private equity partnerships. The pedagogy used will be a combination of discussions and case-studies.
The pedagogy used will be a combination of lecture based discussions and case-studies.
Themes
Introduction and overview
Raising and structuring of private equity funds
Relationships between private equity investors and their portfolio firms
Private equity and exits
Speakers
Sridhar Arcot - Professor of finance at l'ESSEC)
Sridhar joined ESSEC after completing his Ph.D., in Finance from the London School of Economics. Sridhar's research interests are broadly in corporate finance with emphasis on corporate governance, capital structure, private equity and venture capital. In addition to his academic work, Sridhar has nearly ten years of professional experience in the Information Technology and Finance areas, both in the UK and India.
Practical information
Location: ESSEC campus in CNIT (Paris - La Défense)
Duration: 2 days (15 hours)
Dates of forthcoming seminars: see the planning
Contacts
Professor François Longin - Academic manager
ESSEC Finance Department
Tel (direct line): 06 67 34 49 14
Tel (standard): 01 34 43 30 00
E-mail : longin@essec.fr

Julie Le Gouëz - Information and registration
ESSEC Executive Education (EEE)
Tel (direct line): 01 46 92 35 99
Tel (standard): 01 46 92 49 00
E-mail : legouez@essec.fr

Back to the description of certificates
See also:

ESSEC seminar « Hedge funds »

Wealth management simulators

Glossary of financial terms